13 Nov 2015
Planning a beach vacation? We have an extensive list of vacation homes with a variety of choices to create your ideal vacation. From private pools to golf cart rentals to outdoor grills, we have every option available to ensure you have what you need. One of the first choices you may need to consider is the view you will wake up to in the morning.


OCEAN VIEW
When most people think of a beach vacation, they think of an oceanfront bedroom with an open door so they can fall asleep listening to the crashing of ocean waves. Vacationers can also enjoy sitting on their oceanfront porch with family before heading to bed, swimming in their own, private pool with gorgeous ocean scenery, or grilling out while taking in the coastal surroundings. If you want the full beach vacation experience, booking an oceanfront home is the way to go!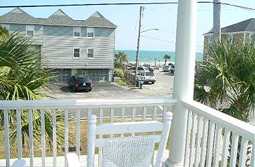 SECOND ROW
Second row beach homes sit just behind the oceanfront homes. Even though you might not have your own private walkway to the beach, many of our second row vacation homes still have an ocean view and our guests can typically walk to the beach in less than a minute. They may have their own private pools as well give you a relaxing experience at the beach with the same refreshing salt water breeze.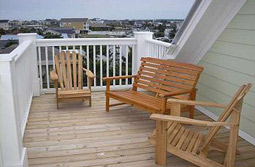 INLET FRONT
Many of our locations, like Murrells Inlet, Pawleys Island, and Garden City, have inlets that provide calm water perfect for leisurely boating, canoeing, or kayaking. Many people overlook the beautiful inlet views that provide the perfect setting for a gorgeous East Coast sunset. Our guests can rent or bring their own water sport vehicle to use at their private boat dock off many of our inlet view vacation homes. If you're looking for a unique South Carolina beach vacation, spend your trip relaxing on the beach just a few minutes away or exploring the inlet from your personal dock.
Deciding on a view can determine the type of vacation you will experience. Do you insist on falling asleep to the sound of the ocean? Would you rather wake up and walk to your own boat dock to embark on an early morning kayak trip around the inlet? Regardless of your preference, we have countless options to browse before deciding on the perfect accommodations.
Contact one of our Grand Strand vacation experts to reserve your South Carolina vacation!

131 North Waccamaw Drive

Garden City, SC 29576
Phone: 843.651.5003

Toll-free: 1-877-98-SUNNY (78669)